Cool temps, vibrant foliage and clear skies make Fall in Colorado one of my favorite seasons. With work slowing down, and miles of mountain double-track beckoning, I opted to head to Vinotok Fall festival in Crested Butte by bike over Schofield pass.
Surly Krampus + Revelate Designs
This was the maiden voyage for my new Surly Krampus, after finally outfitting it with enough Revelate Desgins bags to fit all of my camping stuff. For a bike with no suspension and simple components, it held up like a champ despite the heavy load and horrendous rocky sections. Stay tuned for a post about how my bike is outfitted ('cuz nerding out on bikes is fun).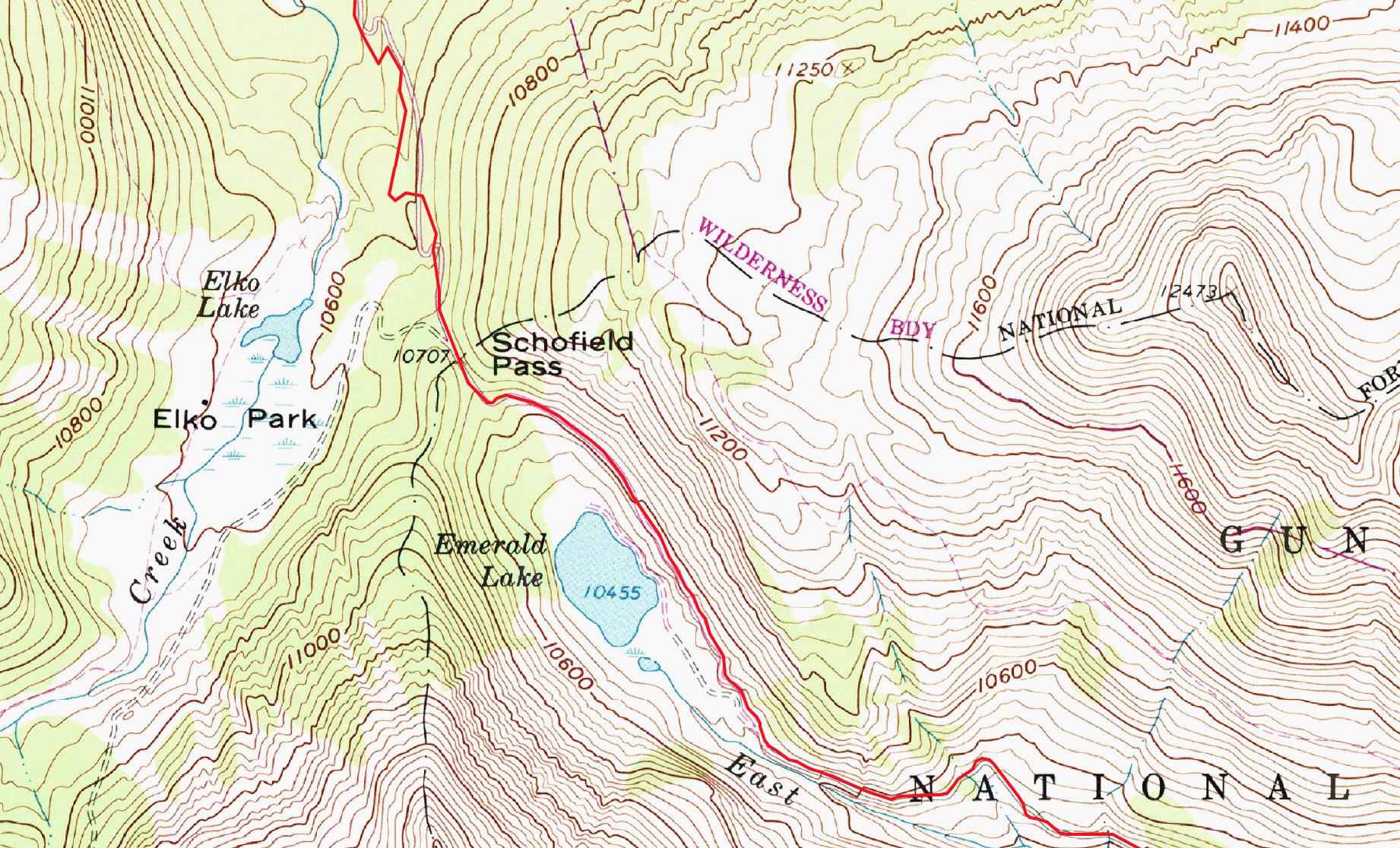 Crested Butte via Schofield Pass
There are a few different ways to get to Crested Butte from the Roaring Fork Valley, like Taylor Pass, Pearl Pass, or Kebler, but since I had plans Friday morning to be in Marble anyway, Schofield made the most logistical sense. I had never been past the Crystal mill, so I was looking forward to seeing new terrain. From the parking lot to downtown Crested Butte, the route was roughly 24 miles in length, and about 3,350' vertical gain and 2,600' in loss. The start is pretty rough: a steep jeep road with lose gravel and large rocks made the lung-busting initial hill seem like it would never end. Once to the fork for Crystal and Lead King Basin, however, a short downhill section offers some relief and the road is more manageable after. Although, the whole route up until just below the townsite of Schofield is littered with lose rock and the occasional talus field, making it a rather tedious bike (and a lot of hike-a-bike) trip. From Schofield, it's easy cruising down into Crested Butte.
I left pretty late Friday afternoon, so ended up getting to Emerald Lake by the time it starting getting to dark to see without a headlamp. I pitched a tent and proceeded to get zero sleep since I'm constantly paranoid about the sounds I hear outside at night. Pro-tip: Zzzquil or a shot of whiskey before bed come in clutch for restless sleepers.
I woke up the next morning to a frosted rainfly and near-frozen water in all of my bottles, and decided I should get to Crested Butte as fast as possible to grab coffee at Camp 4 Coffee. After catching up on sleep on various park benches around town, I met up with friends to prepare for the Vinotok shenanigans that would later ensue. If you've never been, I'd highly recommend it. Just be ready for lots of chanting, drum circles, and people dressed as forest creatures.
All in all, it was a pretty awesome introduction to bikepacking, although the route was not exactly enjoyable 100% of the time due to the crazy rocky road. Either way, I saw some new country I might not have gone to if it weren't for my bike, it was a great workout, and an excellent way to experience Colorado in the Fall. Here are some more photos I snapped along the way: